Operating System upgrades are an expensive and time consuming process. Save yourself a trip to the store, lengthy downloads, and complex install procedures by trying SLOW-PCfighter. SLOW-PCfighter makes optimizing Windows XP dead simple, but more importantly, affordable and easy for Windows XP users with little to no technical knowledge. Simply download a free scan to get started!
Windows XP doesn't need to be slow. Get an instant performance boost!
هل تتمنى أن يكون نظام الويندوزXP لديك أسرع؟ هل تعبت وبدأ صبرك ينفد في انتظار بدء تشغيل نظام الويندوزXP لديك؟ هناك العديد من العوامل التي يمكن أن تجعل أداء نظام الويندوزXP لديك سيئا وقد يصبح أكثر ضعفا مع مرور الوقت. احصل على الرعاية الاحترافية وسوف يستعيد نظام الويندوزXP لديك سرعته.
Get the most out of your Windows XP without expensive upgrades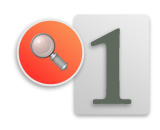 يجب عليك أولا القيام بفحص نظام الويندوزXP لديك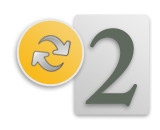 Fix errors with a single click!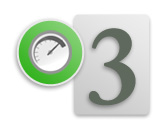 Enjoy faster Windows XP! No more slow Windows XP!
هل تريد الحصول على نظام ويندوزXP سريع؟ قم بتعزيز نظام الويندوزXP لديك من خلال زيادة سرعته وتمكن من إطالة عمره.
بدء التحميل لWindows
هل تريد الحصول على نظام ويندوزXP سريع؟ قم بتعزيز نظام الويندوزXP لديك من خلال زيادة سرعته وتمكن من إطالة عمره.
يتطلب برنامج SLOW-PCfighter:
Microsoft Windows XP (SP2), Windows Vista, Windows 7, Windows 8/8.1 (32bit and 64bit)