How to configure your Bullguard Firewall for SPAMfighter
1. Open Bullguard Firewall and Click on "Firewall".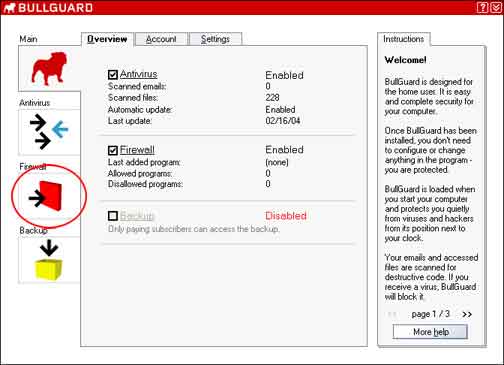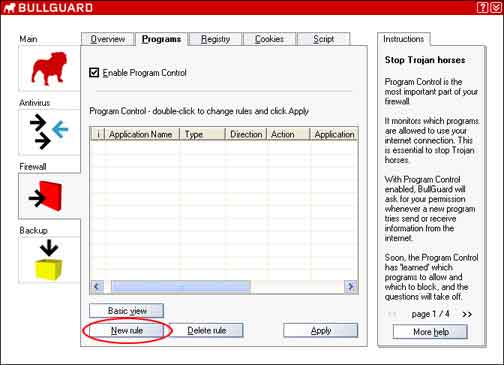 3. Click on "Advanced view".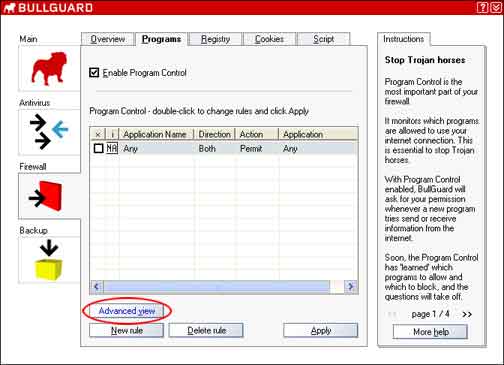 4. Click in the "Application" field and choose MS Outlook as allowed program (Often found in C:\Program Files\Microsoft Office_2003\OFFICE11).
Click in the "Ports" field and add "80" and "2409".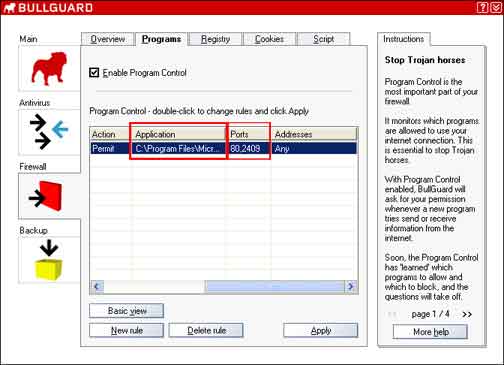 5. Click on "Apply" and Close the Bullguard window.