Configuring Windows XP servicepack 2 Firewall
1) Open "My computer" on your desktop, or press "Start"- > "My Computer"
2) Click on "Control Panel"
3) Doubleclick the "Windows Firewall" icon.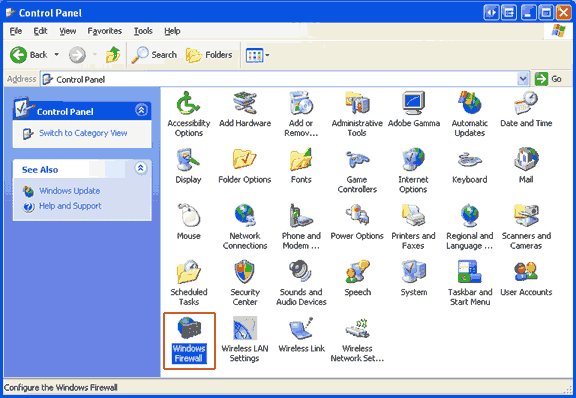 4) Press the "Exceptions" Pane.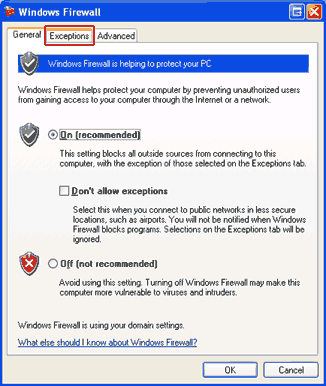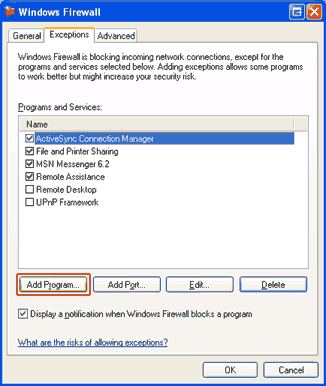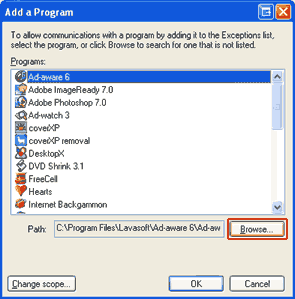 7) Locate SPAMCFG.exe in c:\Program Files\SPAMfighter\SPAMCFG.exe and click "Open". (NB!: This is the default path, you might have changed this in the installation)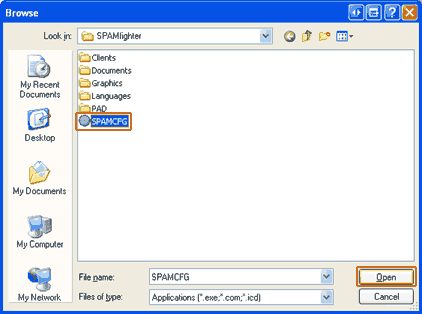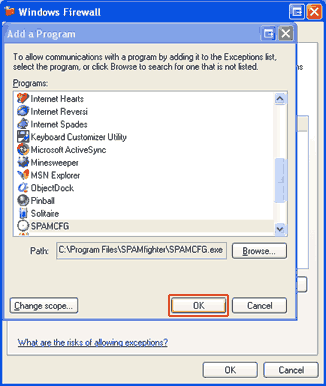 9) Choose SPAMCFG and click "Edit".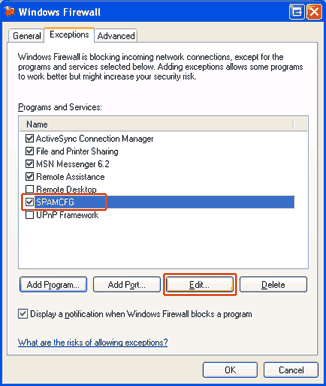 10) Click on "Change scope".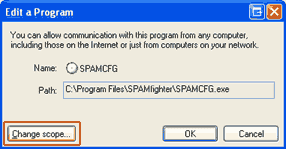 11) Choose the setting "Any computer..." and click "OK".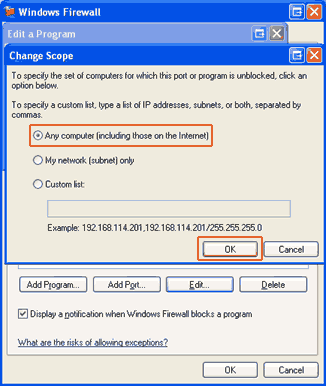 12) Click "OK" three times to finish the setup.