SPAMfighter Exchange Module screenshots
You can enlarge the image by clicking on it.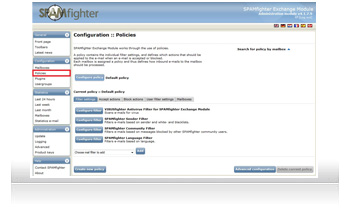 SPAMfighter Exchange module seamlessly integrates with Microsoft Exchange Server, making the solution very fast and safe to use. As email arrives and the Exchange Server routes it to its addressees, SPAMfighter Exchange Module makes a unique encrypted signature for each message and sends it to the SPAMfighter Server for evaluation. If the SPAMfighter Server determines that a message is spam, it notifies SPAMfighter Exchange Module and the spam mail is moved to the user's spam folder.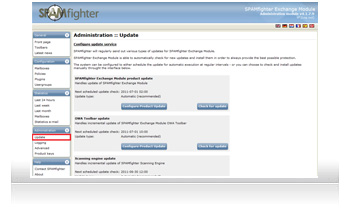 In addition, SPAMfighter Exchange Module is very simple for end users, as spam is automatically moved to the Spam folder. While SEM simplifies administration and keeps software and configuration off the employee's desktop, it also provides the option for individual control for end user's at the administrators request.