Product Reviews by FULL-DISKfighter Users and magazines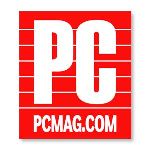 PCmag.com says:
"...FULL-DISKfighter did a good job of increasing the testbed's overall performance; the system felt snappier as I used the PC over the course of a few hours..."
"...After using Full-Diskfighter, the system saw some improvement..."




Techfume says:
"The software recovers your disk space and helps your PC to work faster. You may think that regular programs like CCleaner can keep your system junk free but FULL-DISKfighter just don't recovers your system but also analyzes, defragments and optimizes."


من خلال FULL-DISKfighter، وجدت أن برنامج Itunes قد احتفظ بنسخة احتياطية من هاتفي iPhone 3GS القديم بعد تحويلي إلى iPhone 4، وقد استغرق ذلك 1 جيجابايت من مساحة القرص الصلب المخصصة للبيانات، وقد سررت لاستعادها. شكرا لك FULL-DISKfighter!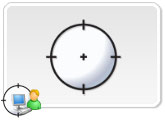 "...I like the fact that it has cleaned up my computer to great effect - it now is much faster than it has been for quite a while . Also it is v. easy to use..."
E. Givens


techpp.com says:
"...You can scan for unnecessary files within installed programs. Unlike a typical file scanner, FULL-DISKfighter scans within the program directories for possibly unwanted files. The best example is the iTunes folder where I found almost 2GB of unwanted data of my old iPod Touch!..."


URIVIEW says:
"...I then tried FULL-DISKfighter and to my surprise, it cleared 181GB of junk files from my computer..."


Softzone.es says:
"...Pros's
- The program has a simple interface for any user.
- Perfectly fulfills its mission.
- It is quick to perform their functions.
- In just four joint options, the system is cleaner and more fluid..."



Geek's for President says:
"...Simplicity in the design, this program is very neat and easy to figure out. Even the biggest PC dummy, would be able to figure this out. In general all of the programs from SPAMfighter are very simple! .." and "...Auto repair feature - Enable the "scan on system boot" in the settings tab, this will ensure you a clean disk!..."


"...I love this program. It did exactly what I wanted it to do. Thanks..."
Teresa Wojdyla






بدء فحص مجاني لWindows





جرب القيام بفحص مجاني لترى كيف يمكن لبرنامج FULL-DISKfighter استعادة مساحة خالية على القرص الصلب الممتلئ لديك!