Remove Spyware, Trojans and Malware with SPYWAREfighter

Get a full version of SPYWAREfighter free for 30 days
Remove Spyware, malware, trojans and other unwanted malicious software. SPYWAREfighter is a user-friendly anti spyware program that is easy to install and use. SPYWAREfighter is your protection against spyware, adware, and other unwanted software. Try the full version of SPYWAREfighter completely free for 30 days.
Has your computer started to suddenly slow down or do you begin to see pop-up windows, even when you're not browsing the Internet? You may be the victim of spyware or other unwanted software. SPYWAREfighter protects against spyware and malware and you can try the full version that will detect and remove it free for 30 days.
3,485,757 users are already using SPYWAREfighter and in the last 24 hours another 153 users installed the software.
SPYWAREfighter
SPAMfighter is working hard to give you the best online protection.
Developed with faster and even more advanced detection and protection, we now offer you the benefits of our latest SPYWAREfighter version.
We continuously keep you secured against the latest malware and spyware threats.
Antivirus is not enough
Anti-Virus programs offer insufficient protection against urgently growing threats like Trojans, Worms, Dialers Hijackers, Spyware and Keyloggers. That's where the protection of SPYWAREfighter anti-spyware starts and supplements existing security applications to a complete security system, because only a complete security system works effectively.
Highlights in the new version are:
Improved detection of Spyware and Malware
Faster performance on your computer
Enhanced user interface
Protection of all Windows user accounts on one computer
White listing of safe files
English, German, Spanish, French, Greek, Italian, Portuguese, Czech, Swedish, Norwegian, Dutch, Danish, Russian, Finnish, Polish, Chinese, Japanese and Korean.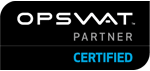 Free Phone and E-Mail Support
If you have further questions, we will help you on phone or email.
Quarantine for suspicious files
Suspicious files will be rendered harmless and stored encrypted in the quarantine.
Automatic Clean Engine
Automatically cleans the PC from remains of a pest, like files and startup entries.
Generic binder detection
Pests, which are part of harmless files, will be detected generically.
Generic crypter detection through emulation
Crypters like UPX or Aspack can be unpacked by simulating a virtual CPU.
Secure detection and deletion of DLL-Trojans
Detects Trojans which inject themselves into other harmless processes.


SPYWAREfighter Pro

SPYWAREfighter is a user friendly anti-spyware program you can easily install on your computer. SPYWAREfighter is your guarantee for protection against spyware and other threats ruining your computer.

Start Download for Windows





Get a full version of SPYWAREfighter free for 30 days


Intelligent online-update
The updates of SPYWAREfighter anti-malwares are released incremental. This means only new signatures or changed files have to be transferred, thus saving a lot of time and traffic. Also damaged or modified components will be exchanged automatically via online updates.
Analysis tools (startup, connections and processes)
With the analysis tools you are able to search your pc manually for possible threats.
Scanning and cleaning of the Windows registry
The new registry scanners removes traces of malware from the registry.
Self-protection at kernel layer guarantees gapless monitoring
An unintentional deactivation of the guard by pests will be prevented.
Realtime monitoring of the entire system
The guard supervises your system in realtime and protects it against infection with malware.
Patch proof by using strong signatures
Strong signatures make it possible to detect even modified pests.
Daily database updates
Provides protection even against the most recent threats.
Support for NTFS-ADS scanning
Malware that hides inside NTFS Alternate Data Streams can now be cleaned.
Heuristics to detect unknown threats
Heuristical analysis helps to detect even unknown threats.
Memory Scan detects active threats
Searches in all active applications of your system for running pests.
Supports Multiple Users
Works with computers with multiple user accounts.
Choice of system protection methods
Monitor your pc with realtime, scheduled or manual scanners with the analysis tools option.


| | |
| --- | --- |
| Operating System | Microsoft Windows XP (SP2), Windows Vista, Windows 7, Windows 8/8.1 (32bit and 64bit) |
| Memory | 128 MB minimum |
| Disk Space | 15 MB |
| | |