Screenshots of FULL-DISKfighter
You can enlarge the image by clicking on it.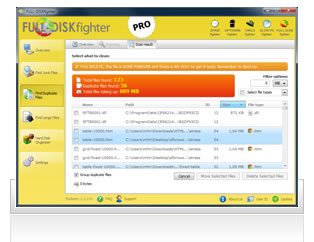 Less is Better!
FULL-DISKfighter allows you to preview the duplicate files that are unnecessary and taking up extra space on your hard drive. You have an option to individually select each file or all files to wipe clean from your hard disk. Remember that nothing is cleaned and removed without your consent!