Product Reviews by SLOW-PCfighter Users and magazines


"Thank you for the SLOW-PCfighter software. Thank you for your prompt product support.
Your company is the type of company i respect, and i hereby certify that SPAMfighter and SLOW-PCfighter, is a reputable and efficient company."
- Ralph Selwyn, Sydney, Australia



BrotherSoft.com says:
"...SLOW-PCfighter is a good choice and a recommended tool to boost the speed of the system..."


"Once again thanks for your help it is now "All Systems Go!" with computer fighter - I have just cleard 1800 Errors! and defied the "computer expert in the shop who said the machine was done and needed replaced! Thanks to Fighter I think I have just extended the life of machine and will pass on the tip to many others"
- Chees Allan Collins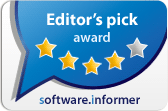 "Almost everybody knows that when a PC is having a slow performance, in most cases it is due to some problems with the Windows Registry. These problems slow down your computer because Windows needs more time to load, search, and read data from the Registry. But fortunately, SLOW-PCfighter is a very useful tool that is able to solve this problem easily after just a couple of clicks."


"Well SLOW-PCfighter saved my old PC, it found 1432 errors. It performs like a new PC. Thank you very much"
- D. Johnson


Breekpunt.nl says:
"The program cleared a lot on our computer, but will the computer be any faster? The best way is to test how the PC performs in normal use. The startup is not really faster, but generalley the computer is a lot faster. Programs load fast and smooth. The computer is still not a speed monster, but SLOW-PCfighter clearly has a positive effect."


"...BAM! IT WAS JUST LIKE NEW! I tried two (2) other fast PC programs to NO AVAIL and started thinking about how will afford a New PC. NOW I HAVE A LIKE NEW COMPUTER!! MY OLD ONE IS BACK almost AS NEW!! Holy Cow it really works! Thank You, Thank You so very much for doing what your Ad says it will do!

There is a man who is a Professor at UAH (University of Alabama Huntsville, campus) who teaches Computer Programming and he tried a few things 2 months ago but it only helped a very small amount. I asked him about the programs that come into my email that promises a faster or even Like New Speed and he said you can try them but they will only help a little. BALONEY! I don't know why but YOUR "SLOW PC FIGHTER" WORKS!! AND WORKS VERY, VERY GOOD!..."
- Tom Guzik


Softpedia says:
"Everything is simple enough for every user, regardless of his/her computer skills, to find each of the options present without any difficulty. The well-structured interface does not leave any room for confusion.
The registry cleaner does a good job with nailing the errors and eliminating them for the stability of the system. Backup options intervene automatically by default, saving the data before deleting it."


"DELIGHTED. My computer is responding well after a really bad few weeks when my patience was at breaking point! I've already told a friend about you, and will forward your email asp. Thank you"
- Rachel


"SLOW-PCfighter is another great product from you. Thank you very much"
- Kasper G. Andersen



"....SLOW-PCfighter is a small but extremely powerful and popular 'cleaning application'...."



.....Thus, Slow PC Fighter will make your computer speed back to its original speed. It will solve the problems of your PC getting crashed.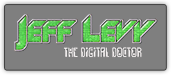 Jeff Levy, the Digital Doctor
" I'm impressed, I like the product. SLOW-PCfighter does exactly what it says it does - fight the issue of slow PC's"
Jeff Levy, Digital Doctor, KABC



"You don't trust Registry cleaners? That's not a problem, SLOW-PCfighter takes a great deal of care to keep you safe, backing up your Registry before it repairs any errors."



Geek's for president says
"...Auto fix errors - The software will look for errors by itself, if you enable "Run at systemboot" you will be close to a error free PC. Best part, you will not have to move a finger..." and "...The layout - The software layout is very simple, and this may be the thing I like the most, even my grandma would have enough experience to use this..."