Business Case Studies using SPAMfighter server products
Read about our business customers experience with SPAMfighter


The German Red Cross uses SPAMfighter as a provider of anti spam filtering solutions.
GRD is a high profile organization and therefore highly visible to both the public and spammers. Working as a humanitarian organization they do not have the resources to spend on a massive IT-infrastructure and are forced to find cheaper alternatives, to protect them from spam mails, virus attacks and other similar threats.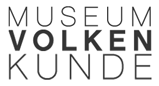 Museum Volkenkunde - Holland
Museum Volkenkunde selected SPAMfighter to keep its IT environment free from spam. "The main benefit of SPAMfighter is that the solution not only offers a regular spam check, but also involves the global SPAMfighter community in the struggle against junk mail. Users that receive unsolicited mail can mark the message as such. If a sufficient number of SPAMfighter mark the same message the filter will block these messages for users across the globe. These properties, in combination with the solution´s excellent price/quality ratio, formed the main considerations behind our selection of SPAMfighter," Taekema adds.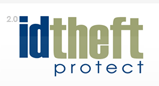 ID-Theftprotect - UK
IDTP is one of UK´s leading information security firms with high profile customers such as BBC, Lavasoft, Xerobank and Sana Security. Identity fraud is the fastest growing crime in the world. In the US 9.9m people were affected in 2008, a rise of 22 per cent from 2007. In the UK, fraud and identity fraud grew 16% in 2008. Identity fraud is a growing challenge as individuals and businesses don't understand the risks nor do they appreciate how easy it is to steal someone's identity. Furthermore, individuals and businesses are not proactive to this growing crime - they only react when it has happened.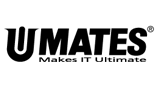 The anti spam solution at UMATES is SPAMfighter!
UMATES.com produces carrying cases and accessories for laptops and is one of the leading manufacturers in the market - the products are sold worldwide. The company primarily communicates through email, so it is necessary to have a solution that filters spam from normal emails. It saves time and helps avoid virus, malware and other attacks. For maximum protection UMATES wanted a product that was reliable and with a high block rate.





UniFlip uses SPAMfighter - Spam filtering solution saves time and money for an online software service!
Have you ever had the need to put a brochure, a catalog or any other kind of large document online in order to give your target group the best service? This is what UniFlip is specialized in. UniFlip is a professional and flexible online software that is being used by companies and organizations in more than 60 countries around the world. UniFlip is growing steadily and customers keep coming back because of the high usability and reliability of the service.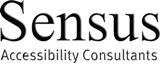 Sensus
Sensus is a research-based consultancy organization advising in accessible web design, and specializing in technology development which supports an inclusive information society. Being the developer and manager of the award winning e-mail service RoboBraille, used world wide for translation of electronic documents into Braille and audio-files by people who are visually impaired or dyslexic, Sensus is pleased to use SPAMfighter to provide the thousands of daily RoboBraille-users with a fast and accurate translation service protected from spam.





SPAMfighter's antispam filtering solution - good news for NZ News UK!
The NZ News UK website provides the New Zealand expat community in Great Britain as well as British migrants with the latest relevant news. The publishing company was an easy target for spammers - the average spam ratio was about 5 spam mails to 2 legitimate emails. After installing a server solution by SPAMfighter, NZ News UK is now spam-free again.